" My team and I, extensively use FireCompass to evaluate products. It is a very good tool "
- CISO, IDFC Bank
How Can You Use FireCompass (It's Free)?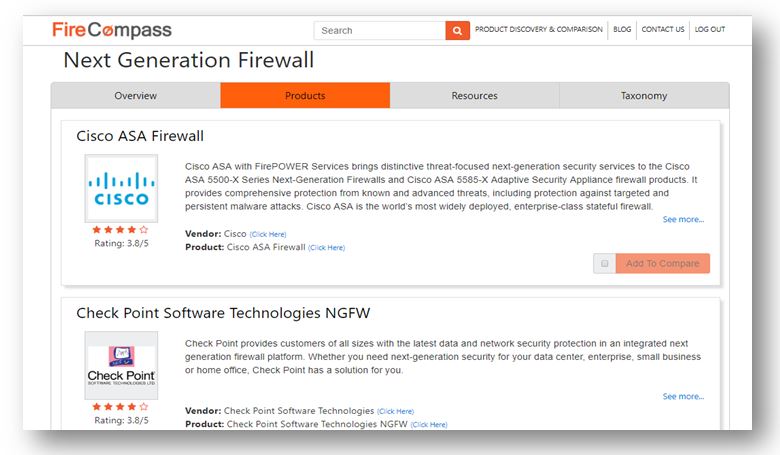 Never Miss Out a New & Great Product
Discover over 10+ top NGFW vendors such as Forcepoint, Sourcefire, Checkpoint and ensure robust security of your network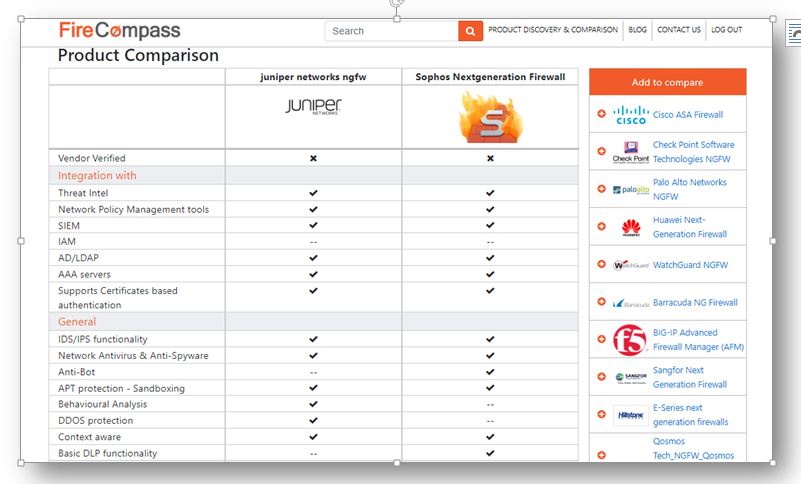 Are You Comparing Products Correctly?
Compare the top Next Generation Firewall solutions with their competitors across features like FW Functionality, Deployment, Integration etc. Eg. Fortigate Plus Vs. Juniper, Checkpoint Vs. Sangfor etc
Frequently Compared Vulnerability Assessment Tools
Cisco Vs. Fortinet
CheckPoint Vs. Juniper
Watchguard Vs. Barracuda
Forcepoint Vs. Cisco
Qosmos Vs. Fortinet
Juniper Vs. Watchguard
Join FireCompass
Discover & Compare Products
Real Users' Feedback
Make Better Decisions