" My team and I, extensively use FireCompass to evaluate products. It is a very good tool "
- CISO, IDFC Bank
How Can You Use FireCompass (It's Free)?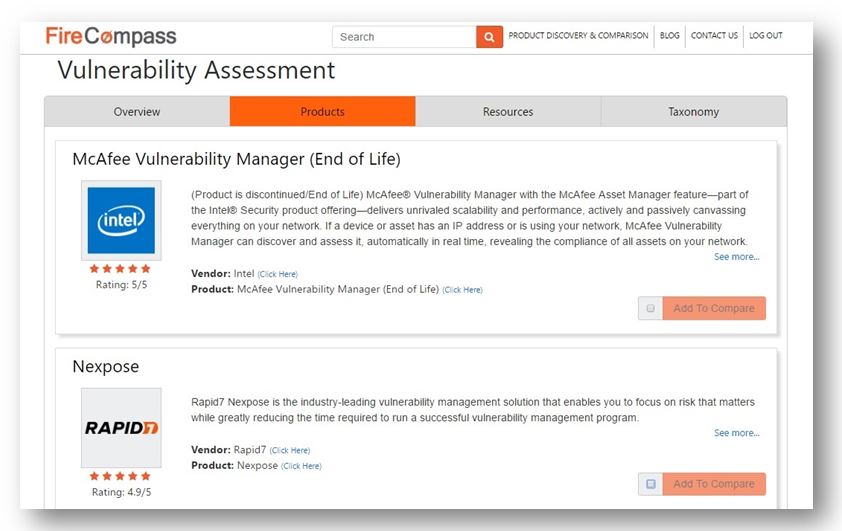 Never Miss Out a New & Great Product
Discover over 10+ tools used for vulnerability assessment such as Tenable, Nexpose, Tripwire that help you to implement a robust vulnerability assessment framework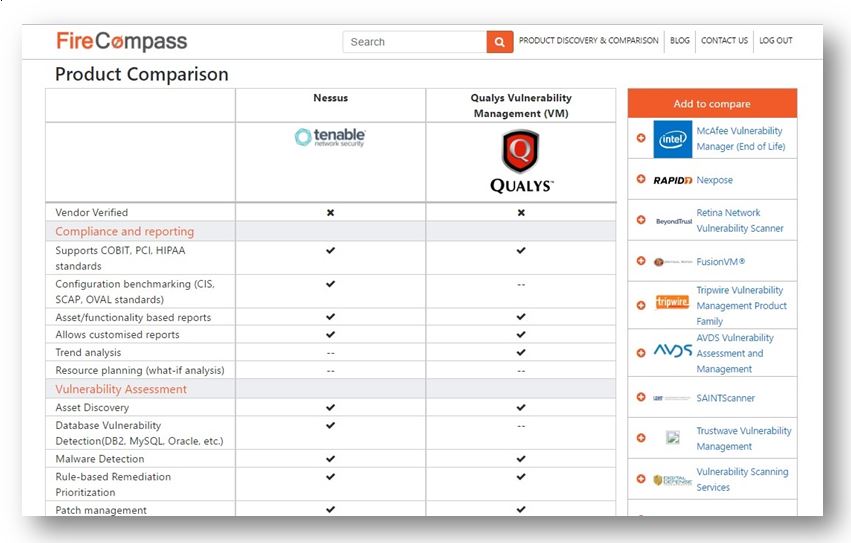 Are You Comparing Products Correctly?
Perform comparison of 10+ vulnerability assessment tools  with their competitors across features like vulnerability assessment, deployment options etc. Eg. Trustwave Vs.Qualys, Tenable Vs. Rapid7, Intel Vs. Tripwire and many more 
Frequently Compared Vulnerability Assessment Tools
Nessus Vs. Qualys
SaintScanner Vs. Nexpose 
McAfee Vs. FusionVM
AVDS Vs. Nessus
FusionVM Vs. RetinaNetwork
QualysVs. SaintScanner
Join FireCompass
Discover & Compare Products
Real Users' Feedback
Make Better Decisions