" My team and I, extensively use FireCompass to evaluate products. It is a very good tool "
- CISO, IDFC Bank
How Can You Use FireCompass (It's Free)?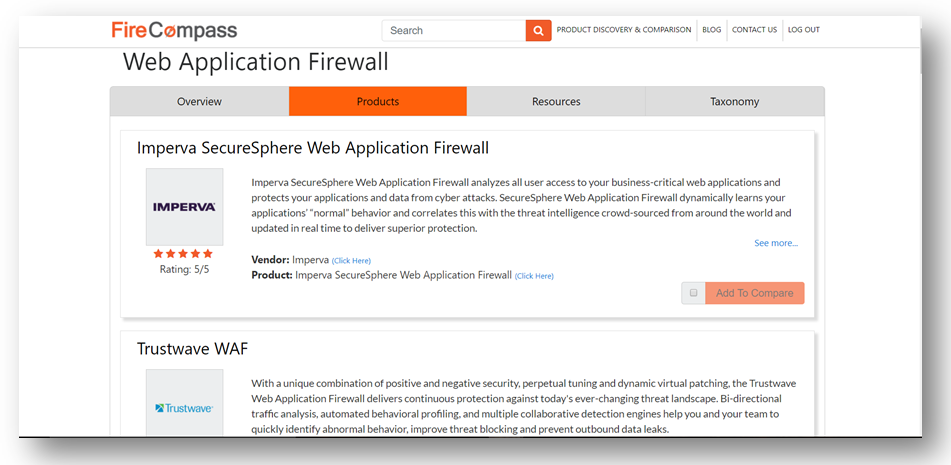 Never miss out a New & Great Product 
Discover over 15+ top WAF products such as Cloudfare, Fortinet, Trustwave, Denyall, Stackpath etc. to detect and prevent your web application from cyber attacks
Are you comparing the products correctly?

Compare all WAF vendors across features like functionality, integrity, deployment modes etc. Eg- Barracuda Vs. Penta Security, Fortinet Vs. Cloudfare, Trustwave Vs. f5 Networks and much more
Frequently Compared WAF Products
Cloudfare Vs. Penta Security
Imperva Vs. Trustwave
Radware Vs. Denyall
f5 Networks Vs. Fortinet
Akamai Vs. Citrix
Cloudfare Vs. Fortinet
Join FireCompass
Discover & Compare Products
Real Users' Feedback
Make Better Decisions