" My team and I, extensively use FireCompass to evaluate products. It is a very good tool "
- CISO, IDFC Bank
How Can You Use FireCompass (It's Free)?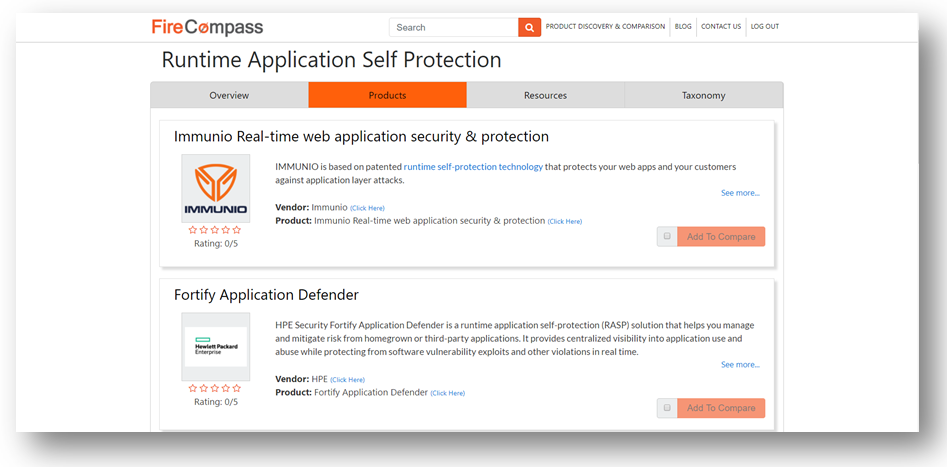 Never miss out a New & Great Product 
Discover over 15+ RASP products such as Fortify Application Defender, Veracode Runtime Protection, Immunio that can protect the application from within.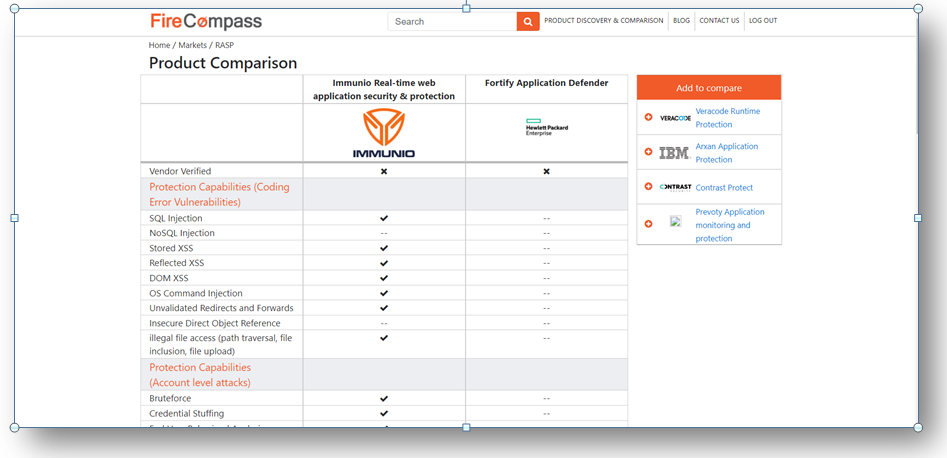 Are you comparing the products correctly?

Compare all RASP vendors across features like coding error vulnerabilities, account level attacks, scanners & bots etc. Eg- Veracode Vs. Prevoty, HPE Vs. Immunio, Contrast Security Vs. IBM and much more
Frequently Compared RASP Products
HPE Vs. Immunio
IBM Vs. Veracode
Immunio Vs. Prevoty
Contrast Security Vs. HPE
Prevoty Vs. Veracode
IBM Vs. Contrast Security
Join FireCompass
Discover & Compare Products
Real Users' Feedback
Make Better Decisions