" My team and I, extensively use FireCompass to evaluate products. It is a very good tool "
- CISO, IDFC Bank
How Can You Use FireCompass (It's Free)?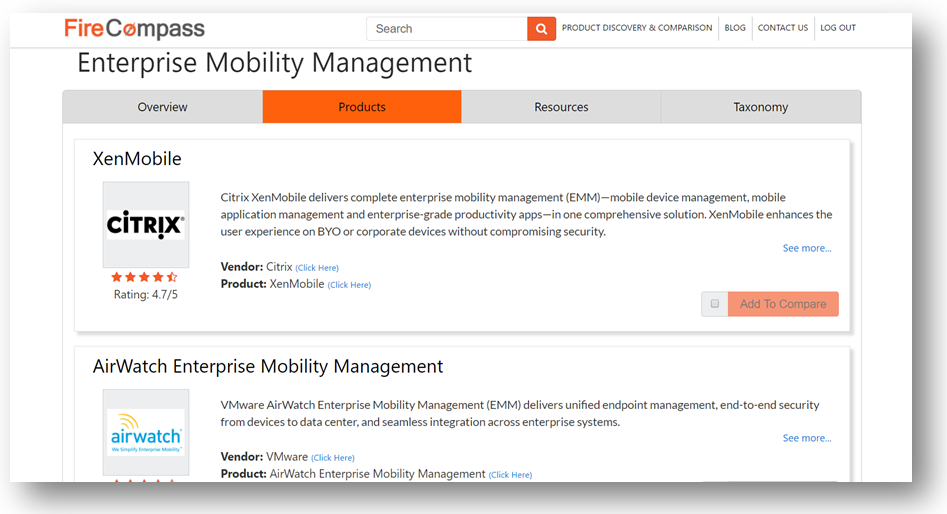 Never miss out a New & Great Product 
Discover over 15+ top Enterprise Mobility Management(EMM) solutions such as IBM, Microsoft, Sophos, Citrix, Soti, VMware, Landesk, Blackberry etc. to safely enable the use of mobile devices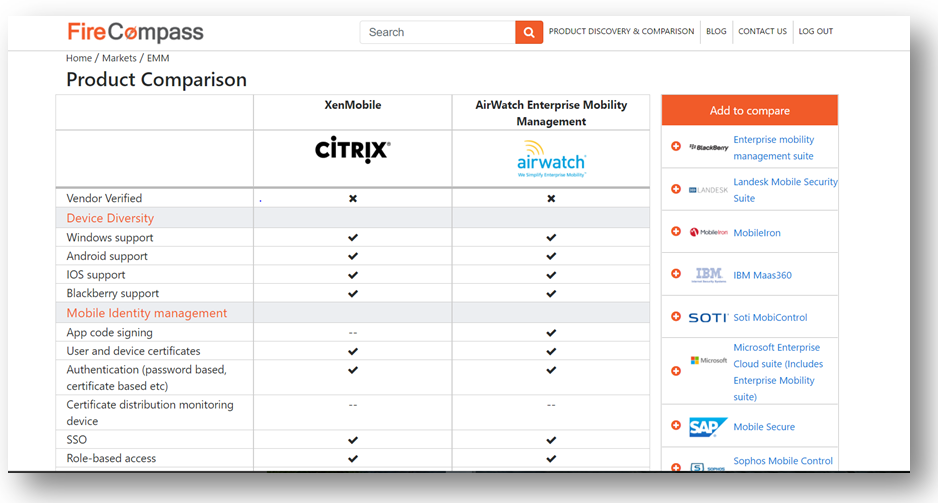 Are you comparing the products correctly?

Compare all EMM vendors across features like device diversity, containerization, mobile device management etc. Eg- Microsoft Vs. Sophos, Soti Vs. Citrix , MobileIron Vs. Blackberry and much more
Frequently Compared EMM Products
Sophos Vs. Microsoft
SAP Vs. Soti
Sophos Vs. Citrix
MobileIron Vs. IBM
VMware Vs. Blackberry
Microsoft Vs. Landesk
Join FireCompass
Discover & Compare Products
Real Users' Feedback
Make Better Decisions