" My team and I, extensively use FireCompass to evaluate products. It is a very good tool "
– CISO, IDFC Bank
How Can You Use FireCompass (It's Free)?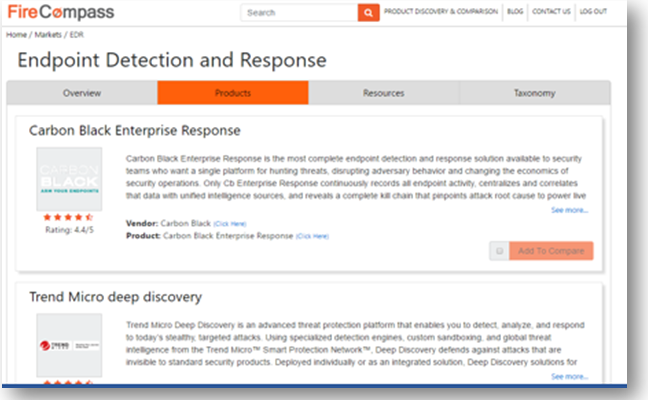 Never Miss Out a New & Great Product 

Discover over 15+ Endpoint Detection and Response vendors such as Carbon Black, Cisco, Fireeye, Crowdstrike, Symantec and many more in the Endpoint Detection and Response market.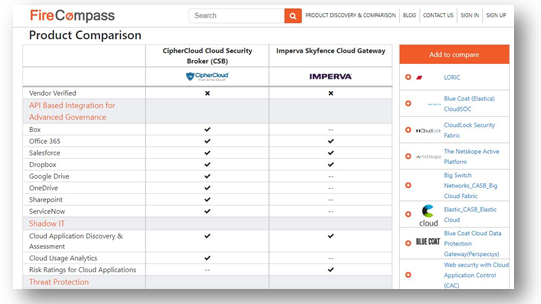 Are You Comparing Products Correctly?
Compare EDR Vendors across features like Detection, Containment & Remediation, Investigation etc. to secure your endpoints and hosts. Eg- FirEye Vs. Symantec, Check Point Vs. Palo Alto , Tripwire Vs. Trend Micro and many more.
Frequently Compared EDR Products
Check Point Vs. Palo Alto
FireEye Vs. Symantec
Tripwire Vs. Trend Micro
Bromium Vs. CrowdStrike
CyberBit Vs. Panda Security
Symantec Vs. Cisco
Join FireCompass
Discover & Compare Products
Real Users' Feedback
Make Better Decisions