" My team and I, extensively use FireCompass to evaluate products. It is a very good tool "
- CISO, IDFC Bank
How Can You Use FireCompass (It's Free)?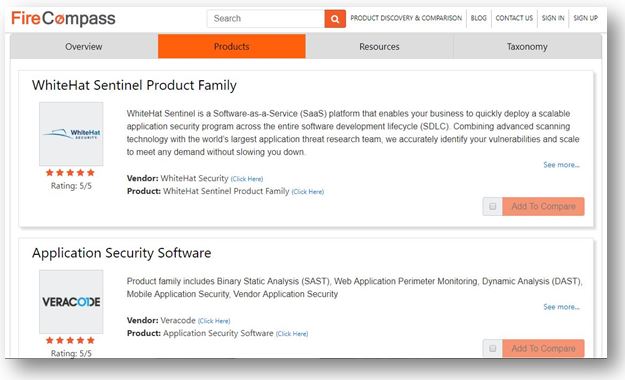 Never miss out a New & Great Product 
Discover over 25+ tools for Application Security Testing such as Appscan, Fortify etc.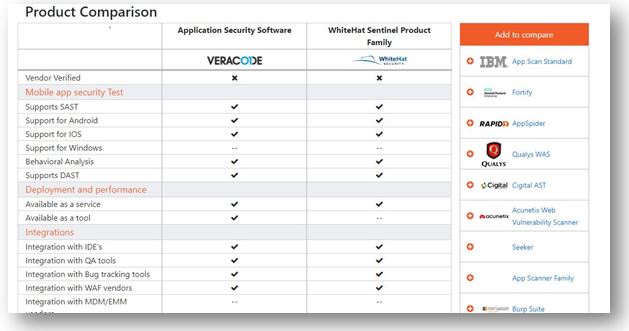 Are you comparing the products correctly?

Compare the top Application Security Testing software across features like Fully automated testing, Robust remediation support, Manual testing etc. Eg- Appscan Vs. Fortify, Fortify Vs. AppSpider, Cigital AST Vs. Qualys WAS
Frequently Compared AST Products
Appscan Vs. Fortify
Fortify Vs. AppSpider
Cigital AST Vs. Qualys WAS
Appscan Vs. Cigital AST
WhiteHat Sentinel Product Family Vs. Fortify
Appscan Vs. Qualys WAS
Join FireCompass
Discover & Compare Products
Real Users' Feedback
Make Better Decisions