Identify Exposed Assets, Monitor Digital Footprint, Protect Against Phishing Risks, Misconfigured Infrastructure ..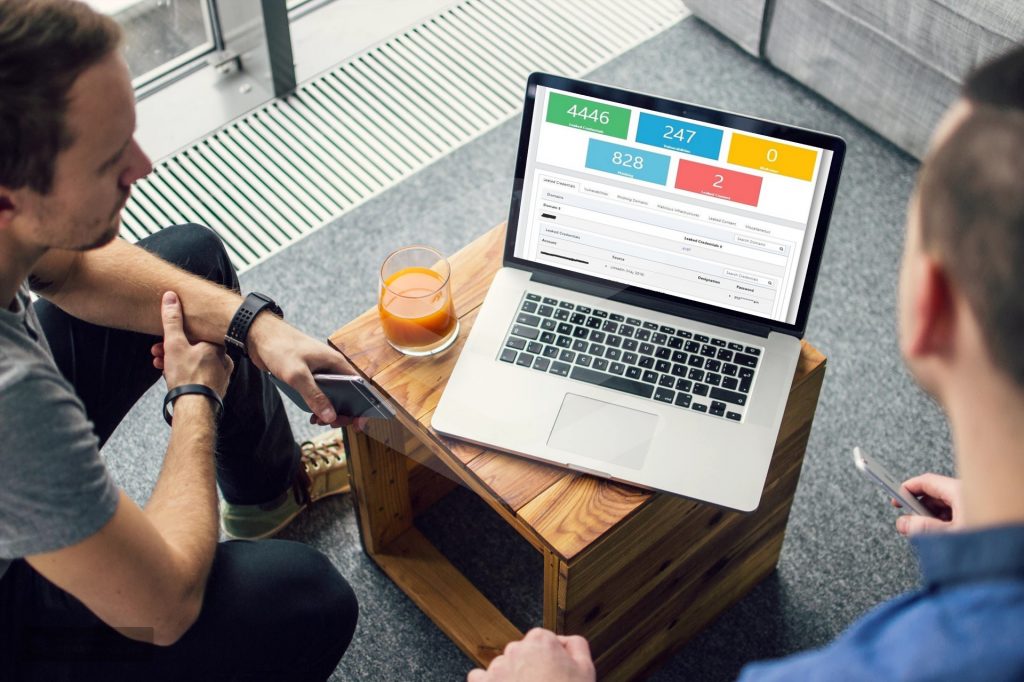 How to Reduce Your Attack Surface?
Protection Against External Threats
FireCompass helps in attack surface reduction by indexing the entire global internet, including the deep, dark and surface web to discover the unknown attack surface of an organization which is exposed on the internet. It creates an asset inventory of all your publicly exposed applications & services which is stored in FireCompass proprietary Big Data Platform. We query our big-data platform using our proprietary AI and ML based algorithms rendering the results (Shadow IT, Digital Foot print & 3rd Party Vendor Risks) in near real-time.
Digital Footprint & Shadow IT Discovery

Firecompass helps to Enumerate Vulnerabilities (CVEs, Takeover Risk etc.), Discover Exposed DB Servers & S3 Buckets, Discover Domains, Exposed Applications, Websites & Identify Exposed Documents & Files, IoT Infrastructure, Compromised / Malicious Infrastructure, exposed services like APIs, FTP Servers, Exposed Personnel Information including email addresses, phone numbers etc. It can also Detect Fake Mobile Apps & Websites or Domains.
Third-Party Risk Management
Manage your Third Party risks to assess the security posture of vendors and prevent data breaches. Firecompass helps to Measure Overall and Individual Vendor Risk Posture based on Open source Intelligence, Discover information and data leakage by vendors, Discover vendor's compromised or breached systems. Discover Vulnerability and risks associated with vendor infrastructure and more …
Know your Enterprise's exposed critical data and passwords in the Dark Web. Firecompass does an Extensive Monitoring of Dark Web for Organization Specific Intelligence to Detect Breached Credentials (E-mails & Passwords),Detect Leaked Information and Sensitive Data (Credit Cards, PII, Documents etc.)
"We are Extremely happy..."
"We used FireCompass platform to enumerate our cyber attack surface and shadow IT risks including that of our 3rd party or vendor ecosystem. The product crawled the deep, dark and surface web and discovered assets belonging to our organization. The product also helped us in finding risks related to our digital attack surface and also that of our partner ecosystem which would otherwise have been missed out in the conventional assessments. We are extremely happy with results and the solution has significantly helped us to strengthen our digital security and our 3rd party vendor risk management program"
Top Bank, CISO
Report: Your Short Guide On Shadow IT
Business happens beyond the firewall and the digital footprint of organizations is expanding very fast. Employees, Third parties, suppliers and other stake holders… are unknowingly exposing sensitive information which can leave an organization exposed on the open, deep and dark web.
Are You At Risk Because Of Your Vendors ?
Third party vendor risks seem to have become the new norm…Ponemon Institute's third annual "Data Risk in the Third-Party Ecosystem" study found that 59 percent of respondent companies experienced a data breach caused by a third party or vendor. FireCompass can help you do a Vendor Breach Risk Assessment. 
You Can't Protect What You Can't See
For Cyber Security program to Succeed, the program needs to identify the digital attack surface and the complete asset inventory. Organizations need to be aware of how their digital attack surface and asset inventory is changing and monitor all unsanctioned changes on a daily basis. See how we help in your attack surface reduction.